Why do children, teenagers and parents come to Separation Options?
Separation and divorce can be unsettling for children and young people and sometimes they need some additional support outside of their own family to talk through their experience. We offer after school appointments and some schools allow children to come to sessions during the school day.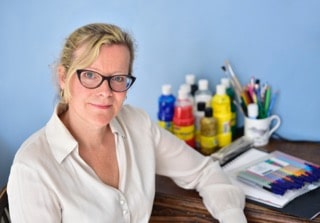 Children and teenagers are referred for a range of reasons including;
Mourning the loss of parents' as a couple
Anxiety and depression
Sleep problems
Anger
Emotional and behavioural problems
Friendship difficulties at school
Sibling conflict
Integrating new family members
Difficulties accepting a parent's new partner
Managing divided loyalties
Adjusting to a two-family home
Encouraging grey thinking rather than blaming one parent
Parents consultations can provide help with a range of issues including;
Strengthening the post-divorce co-parenting relationship
Strengthening the communication and understanding between the child and parent
Developing better communication
Focusing on the needs of the whole family system
Handovers and transitions – avoiding hostile encounters
Keeping the children out of the middle
Introducing a new partner
Moving forward- focusing on the present and the future
Parenting plans
Sophie is really funny and kind…she has helped me with play times at school and mum and dad separating and lots of other things as well…..
Sophie has been a huge support through my divorce…. she has been a voice for the children which has been so important. Throughout the whole process she has communicated advice and support to help us all negotiate our way through very challenging times. At no point has she taken anyone's side except the kids and has communicated their needs in a kind and understanding manner. Both of the kids adore their sessions and have got so much out of them. I don't think any of us would be where we are now without Sophie's amazing support, understanding and help. I cannot recommend her enough.